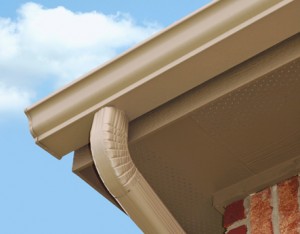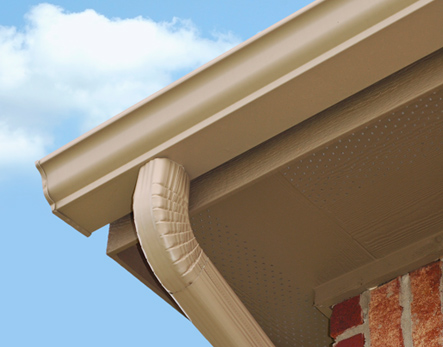 In terms of the features on the exterior of a property, the soffits and fascias are not typically high on the list of priorities for most homeowners, with elements that are more visible (such as windows, doors and siding) and have more of an impact upon the property's aesthetics receiving more attention. However, soffits and fascias perform a number of very important functions and when in good condition are capable of protecting your property from the harsh weather conditions we experience in Milton, Burlington and Oakville. Alliance Trust Aluminum Inc. has been completing professional soffit and fascia installation jobs in the area for more than six years and owing to the speed and quality of our work, we have a long list of satisfied clients.
Not Sure What Soffits and Fascias Are?
While the majority of property owners are aware of the approximate location where soffits and fascias are installed, they are not usually too sure about what they are. Fascias are a type of long board that stretches the length of the property in the area where the bottom of the roof meets the outer walls, a space which is also sometimes referred to as the roofline. Soffits are installed on the underside of the fascia and can't usually be seen without getting up close to the property.
Why Do You Need a Soffit and Fascia Installation?
Without a soffit and fascia installation that is kept in good condition, it goes without saying that the condition of your property would suffer and the living conditions inside your home would be considerably worse. Each of these elements performs a very important role:
Soffits – If you have lived in Milton, Burlington or Oakville for any length of time you are probably more than aware that sometimes it can get very windy, which can change the natural path of rain water and cause it to be blown up the underside of the roof. Soffits prevent water from entering your property when this happens and also contain small ventilation holes that make sure there is a good circulation of air in your home's attic.
Fascias – Occupying a more prominent position than soffits, fascias can have an impact upon the appearance of your home, in addition to preventing moisture from getting inside and problems such as mould and mildew growth from developing.
Why Work with Alliance Trust Aluminum Inc.?
It doesn't matter whether you're in the process of having the home of your dreams built or your property's soffits and fascias desperately need replacing, if you require a professional soffit and fascia installation, get in touch with Alliance Trust Aluminum Inc. now. Here's why:
Years of Experience – With more than 6 years of experience completing soffit and fascia installation work for residential and commercial clients in the area, we know what needs to be done and how it needs to be done, ensuring your soffits and fascias will last for years!
High Quality Products – Alliance Trust Aluminum Inc. only works with the highest quality products to ensure optimum performance as well as a design that will complement the rest of your home.
Customer Satisfaction – In addition to our skills and experience, the number one reason why hundreds of clients have come to us for their soffit and fascia installation in the last 6 years is due to our unwavering commitment to meeting your needs and expectations.
If you are interested in a new soffit and fascia installation in Milton, contact Alliance Trust Aluminum Inc.