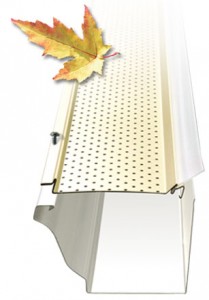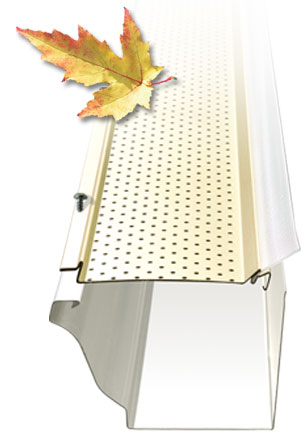 When you hear someone talk about a "seamless eavestrough installation" what they are referring to is a section of guttering that is manufactured from a single continuous coil of material, meaning there are no joints in the gutter. The guttering is an underappreciated yet vital part of your home's design, carefully helping control the flow of rainwater from the roof of your home to the ground, and can help to prevent the weathering of your property's foundations as well as your landscape. If you home's current guttering system is worn and its condition has deteriorated to the point where it is no longer able to fulfil its role effectively, get in touch with the team at Alliance Trust Aluminum Inc. and enquire about a seamless eavestrough installation. With more than 6 years of experience, we serve the communities of Milton, Burlington and Oakville, offering professional grade solutions that protect your home, while enhancing its aesthetics at the same time.
Why Opt for a Seamless Eavestrough Installation from Alliance Trust?
Eavestroughs that are no longer able to drain rainwater effectively can be both costly and unsightly, and if this is a problem you are currently experiencing you would be wise to address it as soon as possible. Don't wait until you get drenched by leaking water or you start to see cracks in your home's walls. Commit to a seamless eavestrough installation to realize the following benefits:
Say "Bye-Bye" to Leaks – Eavestroughs that are made up of sections, which are jointed together using seams, are prone to leaks, since these seams are "weak points" in the design. This could allow water to escape from the gutter, which could eventually damage the siding on your home, damage your home's foundations and affect the condition of your yard. A seamless eavestrough installation is not actually completely free of seams, but owing to the reduced frequency and placements of the seams, the threat of leaking water is all but eliminated.
High Quality Materials – We only install seamless eavestroughs that are manufactured from the highest quality aluminum, which is renowned for its ability to endure harsh weather conditions (perfect for Milton, Burlington and Oakville) and is extremely low maintenance. Each seamless eavestrough installation that we complete will never need to be repainted and there is a huge range of different colours available, ensuring you find the perfect match for the rest of your home's exterior.
Whether you own a residential property in Milton, Burlington or Oakville, or your business's commercial space is experiencing problems with its eavestroughs, get in touch with Alliance Trust Aluminum Inc. today. The skill, experience and professional attitude that we possess will guarantee that your requirements are not just met, but exceeded.
seamless eavestrough installation in Milton at Alliance Trust Aluminum Inc. Call Today!