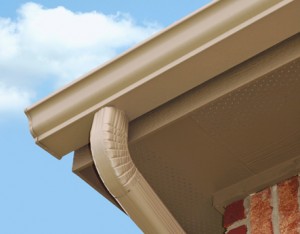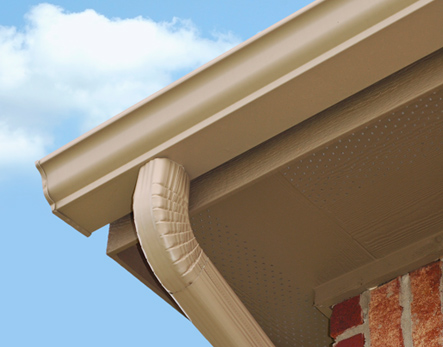 When it comes to eavestrough installation, most DIYers and home renovation enthusiasts will put down their tools and pick up the phone to call a professional contractor. The first reason for this is that installing an eavestrough can be tricky to get right. In addition to getting the spacing and fitting right, it's absolutely essential to ensure that all joints are properly sealed, and that the whole eavestrough is fixed at just the right angle to ensure the right amount of flow.
There Are Several Eavestrough Installation Companies in the GTA – How Do You Know Which One to Choose?
There are many contractors in the local area – Milton, Oakville, Burlington and other towns offer several options for eavestrough installation. Now you need to know how to choose the best one for the job. You can do this by asking several questions and considering the answers you receive, in order to narrow down your options and eventually find the right contractor for your job. Consider asking some of the following questions:
How Will Your Existing Roof Warranty Be Affected? – Obviously the answer to this question differs for each particular situation. You'll need to dig out your roof warranty and find out what stipulations are made about any modifications. Quite often, if the eavestrough installation disturbs the roofline, your warranty can become void. You'll need to discuss this with your contractor and ensure that you are both conscious of how the work could affect your existing warranty.
How Long Will it Take? – This is a pretty straightforward question on the face of it. Unless your house is particularly large, has awkward access or requires some kind of specialist approach, your eavestrough installation should be completed within a day. As we well know, however, the weather in the Toronto area can occasionally deteriorate alarmingly quickly. If the job is postponed due to the sudden onset of winter, you won't want to wait until Spring to get the job finished.
How Much Will it Cost? – Again, no two jobs are alike and there can be a big difference in price between a large and complicated job and a straightforward installation. Once the contractor has had the chance to take a look at the work that needs to be done, they should give you an itemized estimate of labour costs, materials, tax and so on.
What Are the Terms of Payment? – Most contractors are likely to ask for a deposit before any work is done. After all, they have to source the materials and keep their business running at the same time. For most jobs, the deposit shouldn't be more than one quarter of the total cost. If you are asked for more, it could mean that your contractor is experiencing liquidity issues – they may charge you a high deposit and the delay the work in favour of more lucrative contracts.
Will the New Eavestroughs Be Seamless? – Seamless eavestroughs are made from a single piece of material, rather than several pieces joined together. They are usually preferable to joined eavestroughs as their natural smoothness prevents dirt and leaves getting trapped and eventually contributing to blockages. In the same way, they also offer better protection against leaks. Material that is joined together is more likely to break and spring a leak than one, continuous piece of material.
What is certain, when you hire a contractor to install new eavestroughs on your property, is that there is no margin for error. You need to be certain that you choose someone who will get the job done right at the first time of asking. Blockages and leaks can cause all kinds of problems which could end up costing you a lot more money. Don't allow yourself to be swayed by very low prices – it's standards that count in the long-run.